Experience in monitoring IT assets and applying customized solutions (software plant) for improvements to operations and management.
Improve your plant's performance using DELMIA Apriso and DELMIA Ortems technologies, from the global leader, Dassault Systèmes.
Platform used to collect data and transmit civil construction information in real time to mobile applications from any location.
WE LIVE AND BREATHE TECHNOLOGY IN ORDER TO DELIVER THE BEST POSSIBLE INNOVATION
Teclógica was founded in 1994 as part of a mission that continues to guide us to this day: understanding our clients and guaranteeing the best results through the use of technology in solutions and projects
Partners: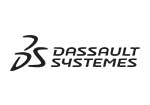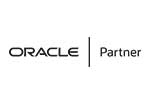 Discover solutions that are specifically tailored to your needs.
Invest in a company that is committed to providing results.